January is School Board Appreciation Month!
Please help us thank our School Board Members for their support and leadership of our students and staff. We are proud to celebrate our OSD Board Members; Board Chair Mike Blackaby, Vice Board Chair Renae Corn, Director Derrick Draper, Director Blanca Rodriguez, and Director Eric Evans!
Thank you for your dedication to our students!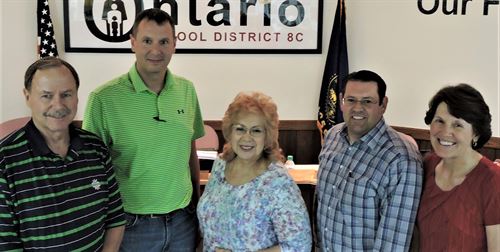 Event Calendar
Event Calendar
Holidays in United States
Alameda Calendar
Athletics & Activities Schedules
OMS Calendar
Pioneer Calendar